The need to optimize business resources is increasing at an alarming rate because apart from costing you more than what is required, it is causing unnecessary harm to the environment.
The resources that you have are limited, and to increase your profits with the same amount of resources, you need to be smarter.
It surely requires more work at first, but at a later stage, the work will be reduced significantly while the efficiency will increase notably.
All business operations need smart solutions to improve productivity, and with the advent of technology, digital solutions have become the most common approach that every entrepreneur is looking forward to.
The Digital World is not just about computerizing all your operations, but automating it wherever possible.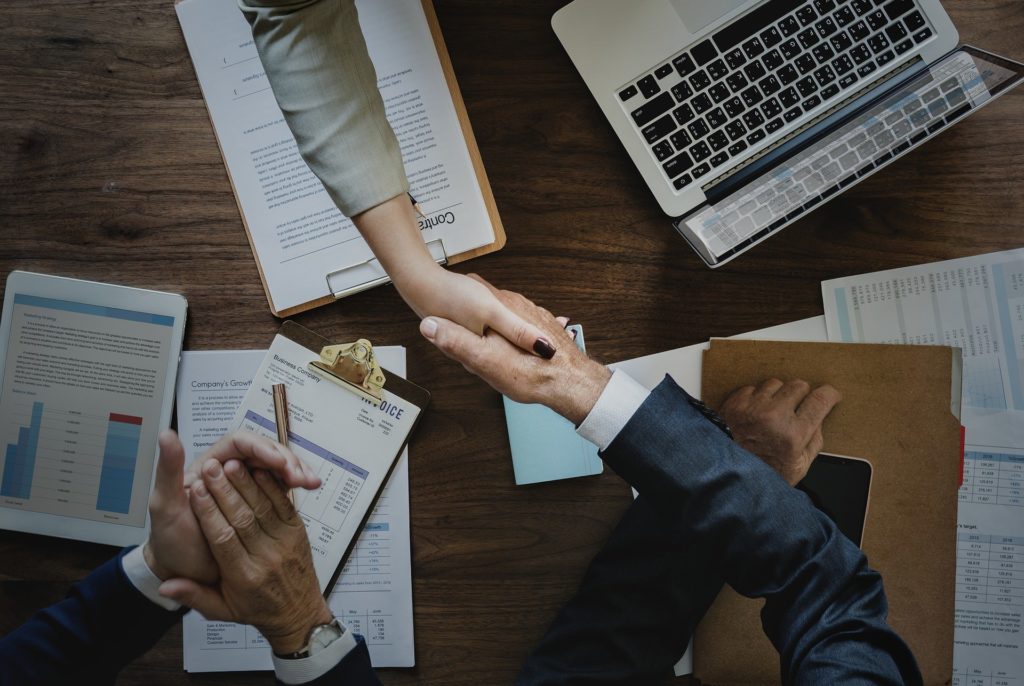 A supply chain is a path that any product takes; from being a bunch of raw materials to getting manufactured into a finished product to turning into the hands of a customer.
The journey is not as simple as it may sound because it consists of a variety of factors and hierarchy levels. To manufacture a product or service, effective designing, planning, execution, control, and monitoring of various activities is necessary to ensure that the end product has some value, which is not only innovative but competitively viable to stand firm on a global level.
Supply chain management incorporates all the processes; from industrial engineering, systems engineering, operations management, logistics, procurement, information technology, and marketing; focusing on an integrated approach to ensure efficiency and profitability.
Tips for Improvement
The following are some incredible tips that will help your business to operate more smartly than ever:
1. Supply Chain Strategy
The first tip is to devise an efficient supply chain strategy which can be followed with ease.
Don't complicate the processes because your employees might not understand it completely, which will result in inefficient outcomes.
The path is to do thorough research on the internal and external environment of the business and create a strategy that aligns with your end goal. Every step that entails your supply chain shall be considered, and a particular sub-strategy shall be devised for it. Explain every bit in detail to ensure no concerns rise in the future.
Have you heard of Kraljic matrix?
It is considered the most effective ways for supplier segmentation or simply, category management. It was devised by Peter Kraljic, who believed that supply items should be put against two primary factors: risk and profitability.
Risk relates to any unexpected event that can disrupt the supply chain operations while profitability relates to the impact of the supply chain on the bottom line. A two-by-two matrix can be formed to analyze any situation in the supply chain strategy.
2. Efficient ERP Systems
ERP (Enterprise Resource Planning) software can help you increase profits and efficiency, which will, in turn, reduce waste and costs.
There are a variety of ERP systems in the market, and you should choose the one that best suits your requirements. You can program the system to place automatic orders to the vendors when the inventory drops below a certain level.
Such features will remove the need for employees that take care of purchasing or they can focus on other important matters. Some popular ERP software is as follows:
SAP– used by Boston America Corp., Braskem and Bona AB, etcetera
Sync– used by Jeep, D' Blanc, Holster Australia and RIP Curl, etcetera
Deltek Costpoint– used by BAe Systems, Engility and L-3 Communications, etcetera
3. Gain Data Insight
Data is king! If you are able to analyze your data effectively, then you can learn a lot about the issues of your supply chain.
Latest ERP systems increase transparency in your operations as well as create real-time reports of all departments. This will allow you to accumulate and analyze the data accurately and take the necessary steps to improve your operations.
4. Replace Raw Materials
You may be generating desired profits, but don't you want to grow more?
Re-check the raw materials that you use because that can be replaced with more environmentally-friendly materials, which will not only increase your output but will also put your business in a positive light in front of the world (good for marketing and PR strategies).
Every organization needs to do their bit for the environment, so change your approach right now!
5. Monitor Vendor Performance and develop a supplier-location strategy
You can have robust metrics in your ERP system to monitor vendor performance, which will allow you to understand the data of individual vendor, and accordingly, you can determine what the problem is.
Profits can only skyrocket when your vendors perform exceptionally.
A supplier-location strategy can be explained as determining the location of each supplier, and accordingly, keeping the resources for it.
The following example can explain it better-
Take 3 suppliers: A, B and C. If A and C are close to each other, then instead of sending the trucks to A, B, and C, the map can be programmed to visit A & C first and then visit B.
This approach is possible with the latest ERP system. This will reduce fuel consumption, emissions from the trucks, time and increase efficiency. These are considered valuable resources!
6. Just-in-time Approach (JIT)
If you are equipped with JIT manufacturing and JIT inventory management, then an ERP system can help you better in reducing your inventory costs by increasing your inventory turnaround.
It lowers warehouse requirements & overhead costs and allows you to handle operations at an optimal level. So, apart from real-time inventory management, ERP systems reduces other operational errors too!
7. Reduce waste smartly
When your resources are optimized, your waste will reduce automatically.
An efficient ERP system can also help you in separating the waste that can be recycled & reused. If you are recycling/reusing something or the other at every step, then your overhead costs will reduce noticeably.
E.g. if you have not strategically categorized your vendors, then your vehicles might be traveling a much larger distance than required or require more paperwork than necessary, which results in higher fuel consumption, personnel cost and other bottom line costs, but if you are smart about it, then you will see noticeable savings. This is a smart way of reducing waste.
Different parts of a supply chain can be outsourced to reduce costs and make the overall process more efficient.
The longer the supply chain, the more are the tips for improvement. So, stop complicating your business operations, and start streamlining it!