Last updated on August 5th, 2018 at 03:49 am
These days most of the people are turning online rather than visiting mom and pop stores to buy fashion products. This trend is prevalent across the categories whether it is fashion clothes, shoes, bags or any other fashion accessories. Online retail has been experiencing a double-digit growth or even higher across major economies for many years, and this trend is expected to continue in near future as well.
There have been many reasons for the shift in the mindset of people from offline retail to online, particularly in the fashion segment. Some of the prominent reasons for this shift you will find in the subsequent paragraphs.
Variety
One of the major reasons for shifting of consumer focus from offline retail to online has been the variety of goods available online at a single place. The customers can find multiple variants of a single good and also many varieties of a particular fashion item at a single website without moving across multiple stores. Stylewe, for example, has multiple varieties of dresses of multiple types listed on its website.
Convenience
Online stores these days are paying a special attention to convenience to enable the customer to surf through the websites with ease. The multiple varieties or the types of products are carefully classified in multiple categories. Which gives a seamless surfing experience to a customer as the marketers are aware that on online channel customers are on their own and would leave the website for other options if they find difficulty in surfing across.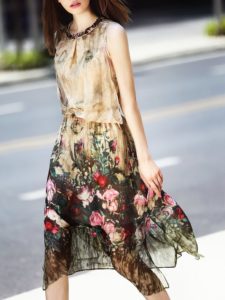 Also, another point on convenience front is that the customer does not have to step out of her home to buy the products and most of these stores have the facility of cash on delivery or online payment and hence the customer just has to order the product on the website sitting at home and wait for its arrival.
Prices
Since most of the online stores are acting as marketplaces having the flexibility of buying the products from multiple vendors, the online stores are giving attractive discounts and deals these days leading to attractive prices in online shopping which are not possible otherwise on an offline retail store.
Privacy in Shopping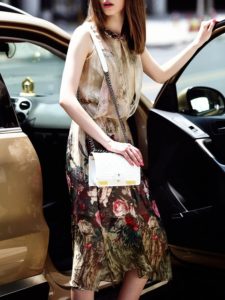 Online stores offer another peculiar benefit of buying a product with complete privacy as compared to an offline store. For example, buying a lingerie offline might be a tedious task as the customer would have to sift through options which might be uncomfortable in an offline retail store in the presence of other people.
Thus multiple factors like pricing, convenience, variety etc. play a role in the shift of consumer mindset from offline to online shopping and as the customers become more and more aware, this trend shift will become more prevalent going forward.