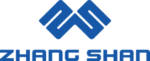 About company
Established in 1993,  Hangzhou Yuhang Zhangshan Steel Cylinder Co., Ltd. is one of the biggest professional LPG cylinder manufacturers in China.
Capacity is 5000000nos per year. (5 million pcs)
They have 20,000 square meters plant, two 500 tons docks, and more than 500 employees.
They are exporting LPG cylinder to Asia, Europe etc. They are a leading company in many technologies such as the welding and annealing.
Products:
EXPORTS LPG CYLINDER
DOMESTIC LPG CYLINDER
CIVIL CYLINDER
INDUSTRIAL CYLINDER
CAMPING LPG CYLINDER
EXTINGUISHER CYLINDER
Send Message to listing owner