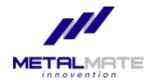 About company
Metal Mate is one of the largest producers of cylinders in Thailand.
It was founded by Prateep Nilvichean in 1997. It has multiple product lines of cylinders. Exporting in various countries in Africa, South America, Europe, and other Asian Countries.
Furthermore, Metal Mate manufactures and exports refrigerant, BBQ, bulk, and forklift cylinders to numerous clients around the world.
Domestic Cylinders
Welded Steel Cylinders
Composite Cylinders for L.P Gas
Seamless Aluminum Cylinders for L.P Gas
Dumpy Cylinder
Automotive LPG Gas Cylinder
Automotive Cylindrical LPG Cylinders
Automotive Toroidal LPG Cylinders
VOLL – Toroidal Cylinder
Automotive NGV Gas Cylinder
Neil Composite CNG Cylinders (CNG Type 3)
Special Gas Cylinder