SCMWIZARD is an information blog that was founded to share resources about global supply chain management to readers. Not limited to but it discusses the latest economy, business, supply chain, logistics issues. It's a platform for sharing knowledge. You can contribute also by visiting our guest post page. 
If you are the first time visiting this blog, then go to start here and find what you are looking for.
For advertising purposes visit "advertise".
About the Founder: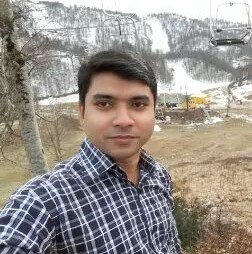 Mohammad Mukit Ibn Siddique is the founder and editor of SCMWIZARD. He has a professional degree in Mechanical Engineering. Further, he has post-graduate certification in supply chain management. With his long professional career of 12 years in the supply chain, he loves blogging and adopting the latest changes in global supply chain management.
Academic and Professional Qualification:
BSc in Mechanical Engineering
MBA in Human Resource Management
Post Graduate Diploma in Supply Chain Management
Lean Six Sigma Yellow Belt Certification
PRINCE2® Practitioner in Project Management
Certified Supply Chain Manager (CSCM™)
Connect with Mukit: