The end of the year (and decade) is closing in, and you have yet another wonderful chance to look at your business and your operations to find new ways to improve.
Although every single aspect of your business should be examined and adjusted according to market needs and trends, from how you market to your target audience to the kind of content you produce, one of those major segments of improving your business lies in your finance department.
Without optimizing your budget, you can hardly move forward, and falling behind is not an option.
Every business is a unique creature, and while you'll find that some strategies for cutting costs work specifically in your industry, you'll also notice other approaches that are promising no matter the business model or the market you choose.
Here are a few of those essential ways in which you can lower your business expenses for the sake of greater financial stability and a secure future for your company.
Hire freelancers
Not sure about a particular role in your company?
You'd be surprised how many business owners struggle with the very same issue. Instead of hiring people and letting them go a few months after you realize you don't need them full-time, you can try working with freelancers, no matter where they might be located.
This gives you the freedom to hire globally and choose someone who will perfectly fit your business needs, and to find someone who will fit into your available budget.
Freelancer-based collaborations are extremely beneficial for all parties involved.
Although the selection process might take some time, you can work on a project-basis with them to see who meets your needs, and then you can determine if the workload demands taking someone on full-time.
Project-based work has become one of the simplest, most productive ways to cut costs, prevent delays in work delivery, and ensure employee satisfaction all around.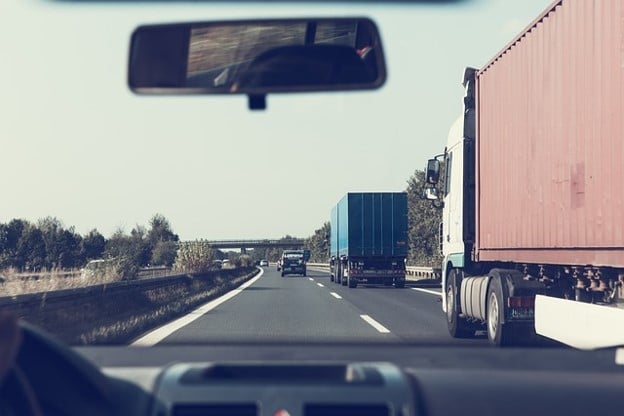 Cut your travel costs
Many modern-day companies need to send their employees away to meet clients in a nearby city, or even abroad.
They go to negotiate their contracts with vendors, to look into expansion opportunities, to attend conferences, and educate a new branch of employees.
All of those are legitimate reasons to travel, but the costs of traveling do not have to be a major leak in your budget. This is especially true if you use your own, company-issued vehicle, and have complete control over how and when you travel.
Look into different credit card perks you can use for smarter, more affordable business travel.
For example, by using a petrol credit card to cut your travel expenses, you can repurpose those fuel-related funds towards something more relevant to your business.
The immediate discount at specific gas stations paired with the cash-back program is more than enough to help you allocate those funds towards something more vital to your growth.
Work remotely
A growing business often means that you need to tackle growing utility bills, higher rent, and other expenses down the road.
Why not reduce or eliminate them altogether by switching to a remote-working business model?
For companies that are able to implement such a strategy, it can come with incredible cost-cutting benefits in the long run, as well as immediate financial merits.
Just imagine all the ways in which you would be able to spend the funds you currently give on office supplies, tech gear, and other seemingly menial essentials?
If you cannot keep all of your people in remote positions for whatever reason, you can certainly transform specific departments into remote offices and let them work from home or shared working spaces in the city.
Rethink different roles in your business
When you're hiring for marketing, that's what you look for: a marketer.
However, sometimes a marketing expert can be a brilliant content writer and social media manager, and in case you don't have thousands of posts to handle every day, chances are that one person can indeed manage such a diverse workload.
As long as you don't overburden your employees but give them the freedom to take on new responsibilities they would be good at, you can hire people that don't typically fit the description.
Web developers can also be great designers. Photographers can be writers, too, and customer support agents can be great with social media management.
All in all, you don't have to restrict yourself to hiring multiple people for multiple roles if you can merge and mix them according to your existing employees' abilities.
You should always strive to increase the profit your business makes, get better exposure for your brand, and inspire better customer loyalty.
Increasing your prices or getting more clients are just the two most common ways to do that.
However, you can also look for ways to cut costs and reduce expenses so as to use those funds for different, business-oriented purposes and invest in growth.
Rely on these and other strategies at hand to boost your capital and expand your presence in the market.